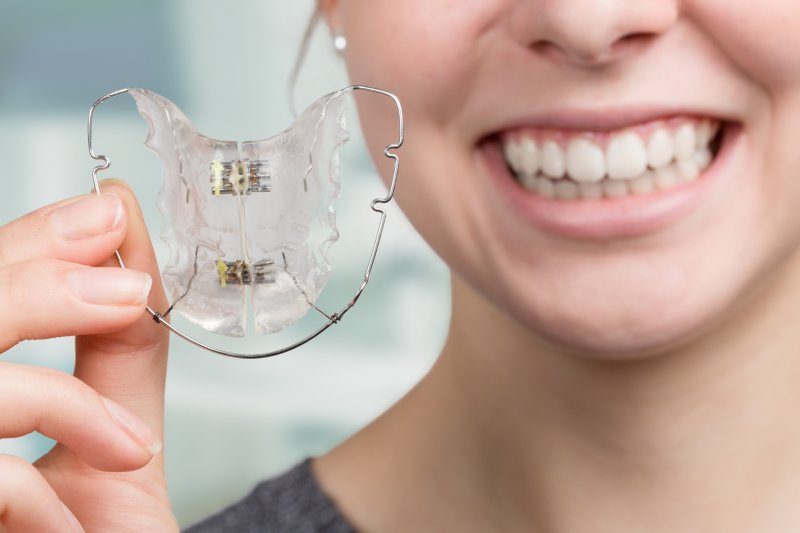 After finishing Invisalign treatment, you can expect to enjoy a beautiful, straight set of pearly whites. But to maintain your new smile, you must wear your retainers as directed. Otherwise, your teeth can shift back into their original positions before orthodontic treatment. Are you wondering how long you'll be required to wear your retainers after Invisalign? It's hard to give a definite answer as the length of time depends on your unique case and other factors. However, your dentist in Flint shares a general idea of what you can expect.
How Long Will I Need to Wear My Retainer?
After completing orthodontic treatment, it's crucial to wear your retainers because they hold teeth in the current position and prevent them from shifting back to their pre-treatment position. Here's what you can expect after Invisalign:
First Few Months After Invisalign
During Invisalign treatment, your jawbone would have softened or disappeared so the teeth could shift into their final positions. The first three to six months after you finish your aligners, you will need to wear retainers for 22 hours a day to hold teeth in place while new bone is deposited. At about six months, your dentist in Flint will evaluate your teeth to ensure they're held securely in place. However, it could take about nine to 12 months for your body to build sufficient bone to stabilize teeth.
12 Months After Invisalign
If your dentist in Flint determines there's enough new bone to keep your teeth stable, they'll allow you to wear your retainers only at bedtime. They might even recommend only wearing them three to five times a week! Either way, you must continue to wear retainers for the rest of your life to prevent them from shifting back.
What Happens If I Don't Wear My Retainer?
Once you complete your Invisalign treatment, your teeth can move out of place again. If you fail to wear your retainers, they'll shift to their original positions and become more firmly rooted in place. It might not seem obvious, but gradual shifting does occur over time from pressure exerted on teeth through chewing and other similar actions. Luckily, wearing your retainers several nights per week can preserve your stunning results!
Tips to Take Care of Your Retainer
Since you must wear your retainers for the rest of your life, taking proper care of them is essential to avoid replacing them frequently. Here are a few ways you can protect the retainer from damage:
Keep it in a container when it's not in use
Use soap and water or special tablets to clean the retainer
Remove your retainer before eating to prevent food from getting inside and damaging it
Avoid drinking hot beverages while wearing your retainer to prevent them from melting or warping
In short, you'll have to wear your retainers for the rest of your life after finishing Invisalign treatment. It might sound inconvenient, but it's well worth the opportunity to enjoy a beautiful, straight, healthy smile for life!
About the Practice
At Healthy Smiles Dental Care, we provide exceptional, compassionate, personalized dental care that the entire family can enjoy. We use cutting-edge techniques and the latest technology to ensure you're receiving the best service possible. After finishing Invisalign treatment, we'll give you a retainer to help you preserve your new smile for life. If you have any questions about your retainers, our team is more than happy to answer them! Visit our website or call (810) 720-6433 to schedule an appointment.