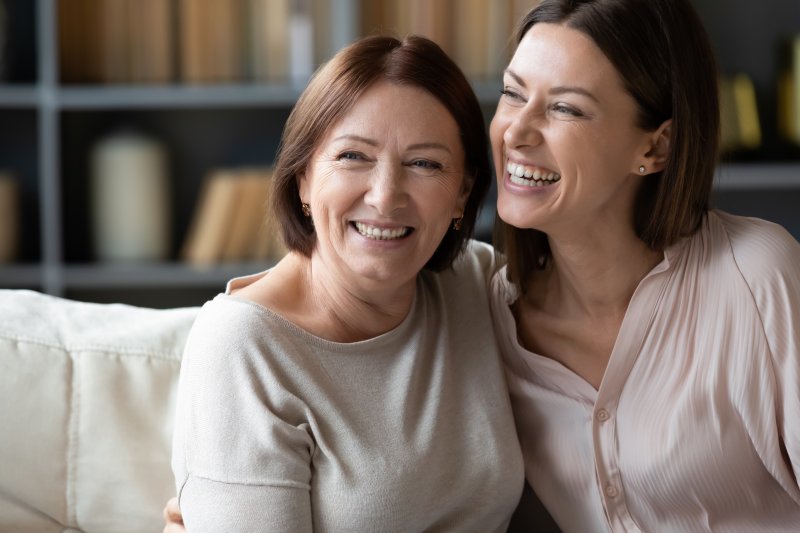 Have you always dreamed of a straighter smile? If you didn't get braces as a teenager, you might think you missed your chance at achieving that dream. But the truth is, as long as your teeth are healthy, it's never too late to straighten your teeth! Read along to learn more about Invisalign for adults and how you can still reap the benefits of treatment.
Does Invisalign Work Well for Adults?
It's often recommended that people seek orthodontic treatment as young as possible while their teeth are still malleable and growing. However, that doesn't mean adults and seniors are forever doomed with a crooked smile. As long as your oral health is in good shape, your teeth can shift at any age! With the right amount of pressure, they'll slowly but surely move into the desired position. Wearing and maintaining your aligners as instructed is the best way to assure a successful experience!
How Long Will My Treatment Last?
The length of your treatment depends on several factors, including the complexity of your case. But generally, you can expect it to last between one and two years. Patients who had orthodontic treatment in the past and only need a touch-up can complete treatment in as little as six months. Conversely, those who have severe crowding and bite correction needs may take longer. Rest assured – your dental team will do everything possible to guarantee an effective treatment!
The Benefits of Adult Orthodontic Treatment
One of the main benefits of Invisalign is achieving a beautiful smile. However, you can reap other benefits beyond the cosmetic ones:
Improved oral and overall health. Straight teeth are much easier to clean, reducing your risk for tooth decay and gum disease. Periodontal disease is associated with other health conditions like heart disease, diabetes, and even premature labor. Essentially, by improving your oral health, you're also preemptively helping your overall health.
Lower risk of jawbone and tooth loss. Ensuring your teeth are in their proper places and creating ideal spacing helps reduce your risk of jawbone and tooth loss.
A boost in self-esteem and confidence. Having a beautiful set of pearly whites can do a great deal for your mental health. It can give you a boost in self-esteem and confidence that transcends into your career, home life, and relationships. Studies show that a perfect grin can significantly improve one's quality of life!
In a nutshell, there is no upper age limit for Invisalign. If you're an older adult, consult with your dentist about Invisalign – they will proudly help you fulfill your life-long dream of a beautiful, confident, and straight smile!
About the Practice
Our team at Healthy Smiles Dental Care provides patients with high-quality dental care beyond what's anywhere else. We use the latest technology and cutting-edge techniques to provide the most effective results, whether you're replacing a missing tooth or receiving orthodontic treatment. If you're ready to enhance your smile with Invisalign, visit our website or call (810) 720-6433 to schedule a consultation with one of our dentists.